5 years from now you'll be the same person unless you do this
Building products and being a parent are both tough jobs that require immense amounts of influencing skill. Each week I share what I learn about the people side of product management to help leaders at work and at home go from unsure to unstoppable through influence.
What I've been learning
5 years from now you'll be the same person except for the books you read and the people you meet.

Charlie "Tremendous" Jones
Sharing the books I read each year is one of my most engaging posts on social media. It's rewarding now to hear from many people tell me they read more because they have seen my posts over the years. I didn't hit my goal this year, but here are the 10 books I read: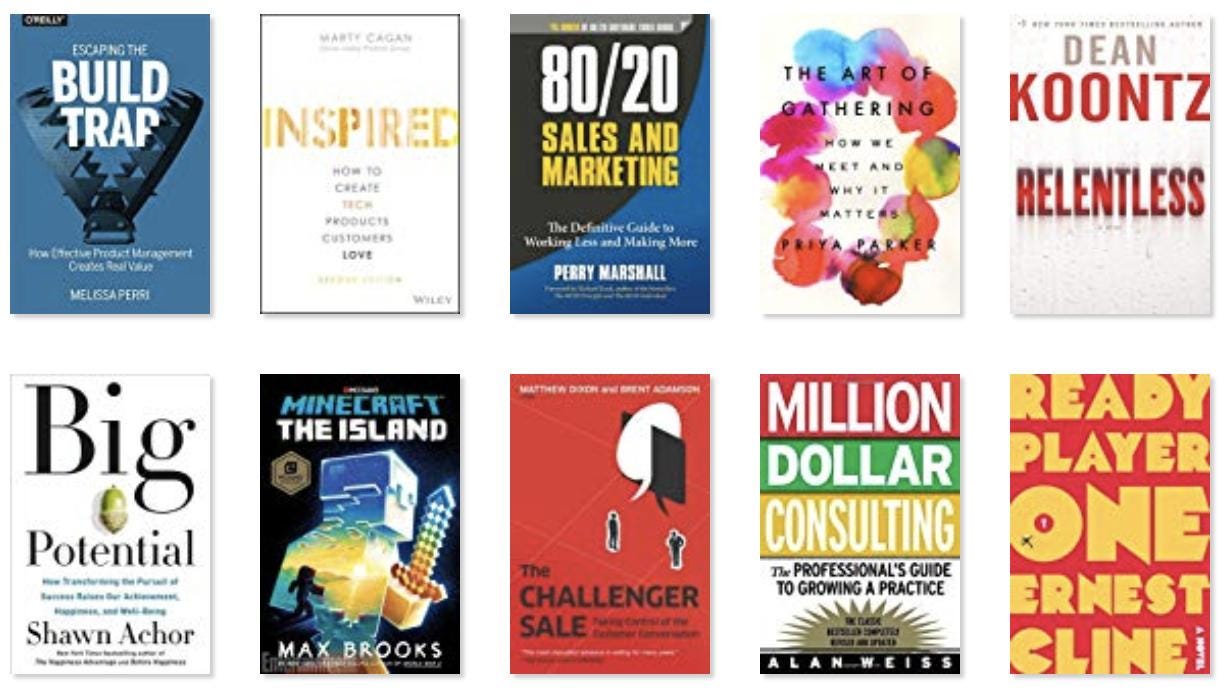 A few things I've learned about reading:
The best way to get my kids to read is to read in front of them.

The practice of regular reading feeds your mind. It's worth the mental state alone, content and ideas aside.

Taking notes about models to use and stories worth sharing changes you from casual reading into a superhero (and it doesn't take much effort).

Reading 10+ books a year only takes a tiny habit of reading 10 minutes a day. Read my past post about how to actually read more books. My main secret is keeping books close by and having clear triggers to open a book.
You can see all the books I've read and rated on Goodreads. I'm always up to hear about another book I should read or get questions about books I've already read.
Happy reading.
---
What I published
The Price of Success (LinkedIn Article)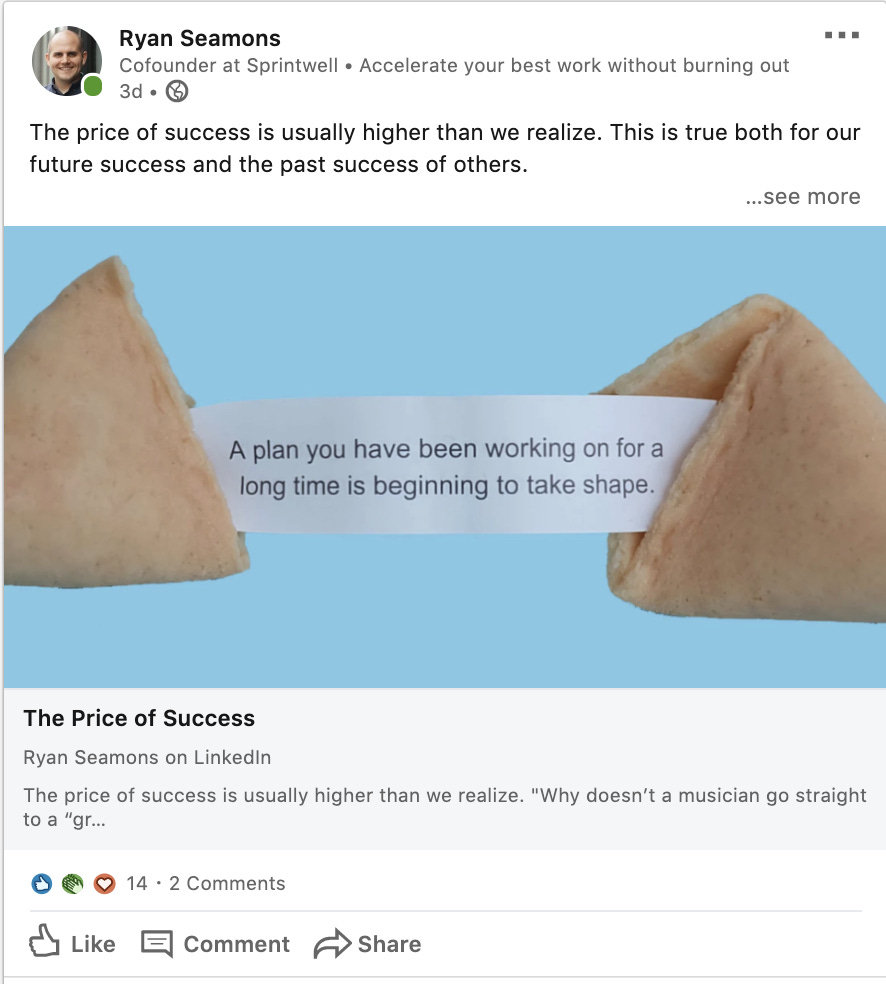 Lesson exampled by my son in his football game. Just keep going.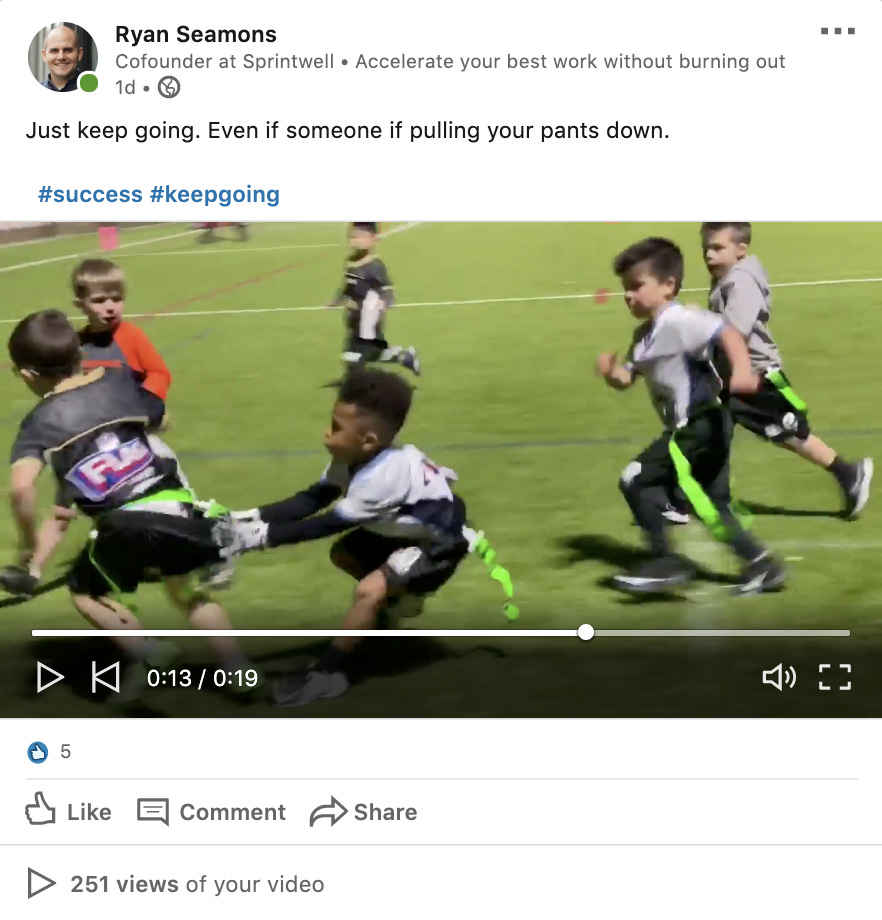 ---
What have you been learning about?
Ryan
Check out past editions